Ref: Sacramento's Metro Connect project to begin constructing city-wide WiFi
| 02.04.2008 | 10:02:11 | Views: 1650 |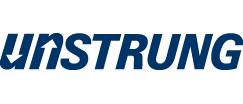 To view the original article, please click on the link below.


Sacramento Goes Wireless


JUNE 22, 2007


SACRAMENTO, Calif. -- Sacramento Metro Connect, a consortium of Azulstar, Cisco Systems, Intel and SeaKay has been selected to build and operate a wireless broadband network for the City of Sacramento.

This evening, the Sacramento City Council voted to approve the agreement between the City of Sacramento and Sacramento Metro Connect. The agreement stipulates a ubiquitous high performance network covering more than 90 square miles and more than 400,000 Internet users.

"The City of Sacramento is very excited about the opportunity to provide wireless Internet access to our residents, visitors, and businesses," said Sacramento Councilmember Rob Fong.

Beyond providing wireless access to the general public, the network will also be capable of supporting a broad range of enhanced services by residential, small business enterprise, educational, public sector, not-for-profit and commercial users. It will also offer premium fee-based services such as wireless Voice Over IP (VoIP) and video streaming, and will feature built-in protections of user privacy.

"Azulstar is delighted to be working closely with the City of Sacramento to create a network customized to their needs based on a shared vision for success," comments Yorke E. Rhodes III, CEO, Azulstar. "The network will enable new enhanced services and operational efficiencies, utilizing available applications and new technologies on the horizon. Azulstar's work in other geographies has shown that a multifaceted, high bandwidth network of this type will enhance community services and communications between the City and its constituents."

Copyright © 2000-2008 CMP Media LLC - All rights reserved.